Notification
Clients receive an email a minimum of 24 hours before their Plant Technician will be on site to service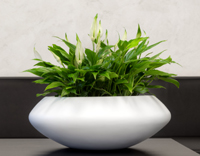 Initial Baseline Monitoring
Your dedicated Plant Technician will be regularly in the first 3 months measuring, testing and confirming the plant health and requirements. The initial stages are the most important to set a baseline of plant health and requirements to deliver fabulous and consistent results
Customer Service Hand Over
You will be formally handed over from the Installation to the Customer Service team. You will have 1 point of contact for any issues arising. You will also have 1 dedicated Plant Technician who will be the sole manager of all onsite plants.
3m Review
After 3 months our Designer, Customer Service Representative and Plant Technician will do a 3 month reviewing plant selection, plant health, maintenance requirements and frequency and functionality of the space ensuring the client is ecstatic with their space.
On Going Maintenance
Your Plant Technician will as required polish, dust, fertalise, trim, clean, water, rotate and replace plants when servicing.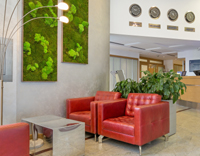 Green Thumb Presentation
We offer a free 30 minute presentation on how you and your staff can Design, Deliver and Manage their own indoor plants at home. The presentation is 15 minutes with 15 minutes for questions.